Pallet: A - Quality budget plates 300 x 60 x 1.5 cm
Synthetic road plates
---
Properties
Unique single-sided anti-slip
With 2 or 4 handles
Color gray neutral
High quality, virtually indestructible
Load capacity up to 50 tons (at 18 mm)
Standard 3 year manufacturer's warranty
Made in Denmark

Consider environmentally friendly products? A good reason te choose A-Quality road plates. High quality at competitive prices, while emitting much less CO2 than plastic that is produced new.

Emissions per kg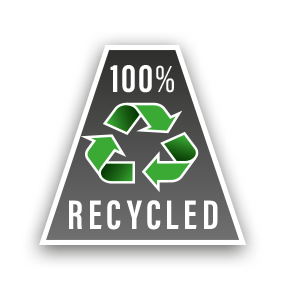 All prices are exclusive of VAT and based on pick up in Vlaardingen. Delivery on location is possible from 10 plates.

ATTENTION: A forklift or sufficient manpower is required to unload the ramps.


---
Information
ATS-Trading supplies sustainable road plates, which are made from recycled plastic. The plastic road plates are lightweight, but at the same time virtually unbreakable. The special road plates have a non-slip top layer and have two handles on each side, making our road plates very easy to carry. The low weight also plays a part in this. By using a unique combination of recycled plastics, the end product is of very good quality. This makes these road plates very flexible and strong.
---